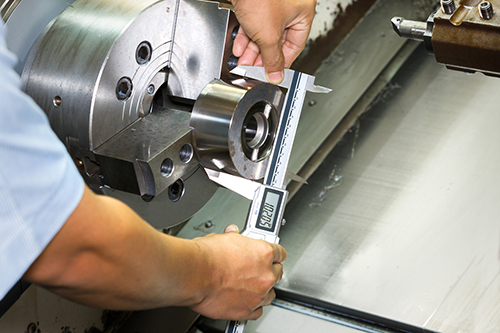 When you need CNC milling or CNC lathing in Greene County, TN that is highly accurate, consistent and efficient, you can count on Precision Machine & Welding Inc. Here is a closer look at what our experienced team can do for you:
CNC machining: If you have blueprints for a CNC part, Precision Machine & Welding Inc. can provide the equipment and service necessary to ensure seamless, consistent and quick production at the highest level of quality. We can produce anything from steel O-rings to steel housing units!
Delivery and pickup: For your convenience, we are happy to assist in delivery and pickup services for any client within a 200-mile radius of our Afton, TN location. Clients are welcome to visit our storefront shop as well, and truck drivers should beware to take Snapps Ferry Rd instead of the 93 for deliveries to our shop.
When you need CNC lathing or CNC milling in Greene County, TN, you want to be sure your welding service is up to the job. Precision Machine & Welding Inc. is proud to have a fully equipped workspace that includes the following high quality, efficient equipment:
15 CNC lathes (capacity: up to 11" dia. 40" long, up to 18" dia. 30" long)
2 CNC lathes with bar feed (capacity: up to 2.5 dia.)
7 CNC mills (capacity: 40" x 20" table travel)
6 manual lathes (capacity: up to 21" dia. swing, up to 14" dia. 120" long)
4 manual vertical mills
2 manual horizontal mills
2 keyway machines (capacity: up to 1-3/4" wide, 12" long)
3 automatic cut-off saws (capacity: 16")
2 MIG welders
1 TIG welder
3 delivery trucks
For more information on the above services and equipment, please give Precision Machine & Welding a call at 423-638-9000, or visit our Contact Us page. We look forward to hearing from you soon!